Shop counter display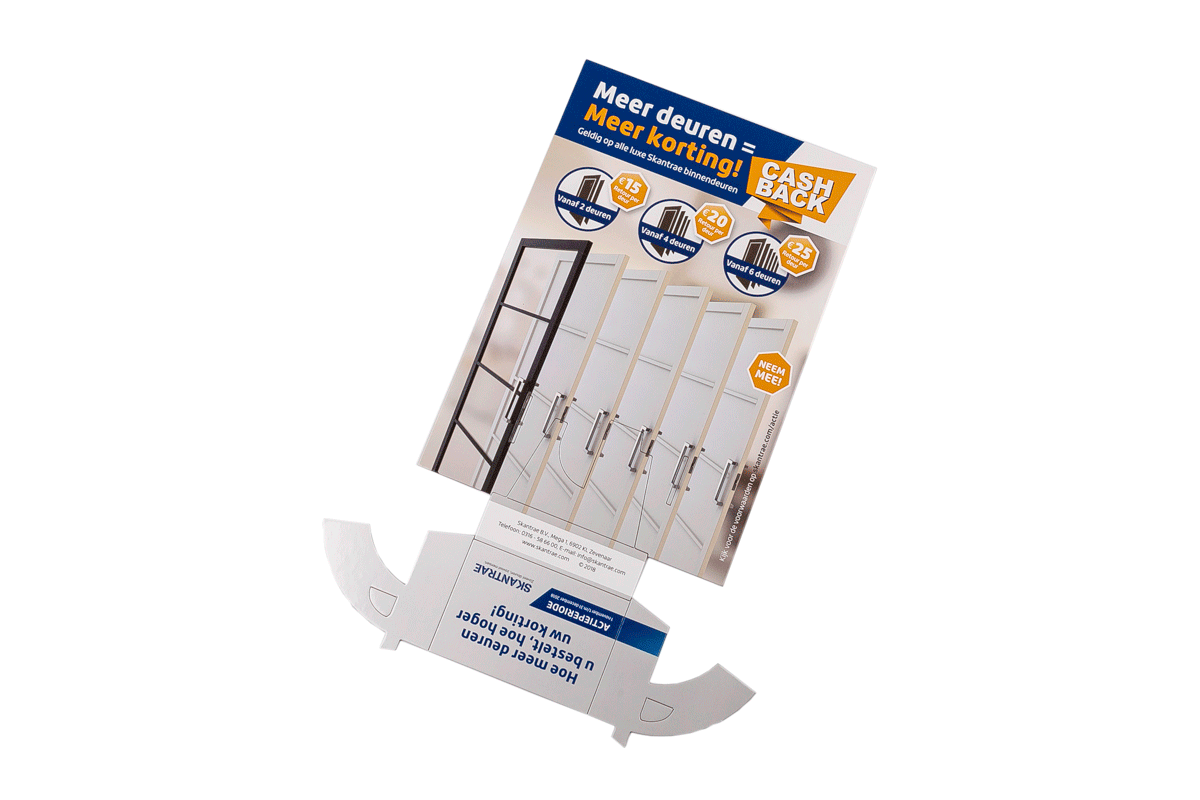 Twist & Turn displays are shop counter displays with an integrated flyer holder. Due to the intelligent design of the turn mechanism only one side needs to be printed.
Read more
The print on the flyer holder has a high level of visibility even after it has been put on the counter. Because Esveco uses special cutting techniques, no glue is needed during the production of the displays and this means they can be shipped in a compact fashion. This prevents damage as the display size is reduced and vulnerability decreased.
Are you interested in a custom shop counter display? Contact us now and ask for the possibilities!
Do you have any questions?
Berry van Dien
Account Manager
Twist & Turn displays
Printed on one side
High level of visibility with integrated support
Display without glue