Scratch cards, everyone knows them, but what types of scratch inks are there? How are these scratch inks applied and what are the developments? We dive in!
Under a scratch layer, also called scratch-off, there is always a hidden message. You can think of a unique code, text or image. A scratch layer is applied on top of the unique code, text or image. This scratch layer is opaque so that you cannot see through it. The scratch surface can be made in various forms.
What types of scratch inks are there? And what are the applications and developments?
There are different types of scratch inks that you can use. We explain 3 types:
The standard gray scratch ink.
The seasoned gray-colored scratch layer that we all know. We use this gray scratch ink in all kinds of products namely: scratch cards, (die-cut) leaflets, cover cards, games, telephone cards and parking cards.
The scratch ink in a different color, for example gold.
You can choose to apply a scratch ink in a color other than gray. This way, the scratch layer fits nicely into the design of the scratch card and therefore has a high attention value for your action.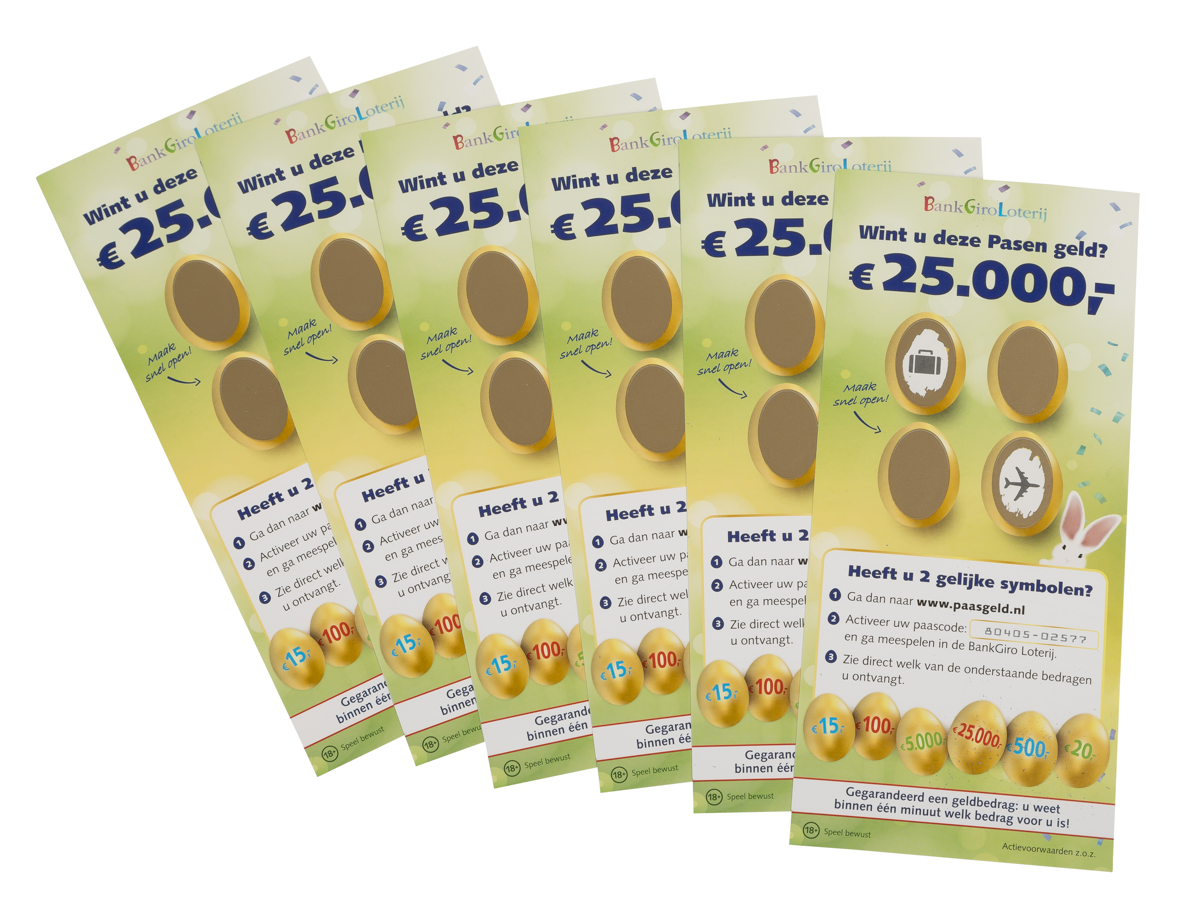 Scratch inks that are full color
The full color scratch layer is being used more and more. A full color print is applied over the scratch layer, as you can see in the photo below. You can use this to add more content or images to make scratching even more attractive and to increase curiosity. This full color layer also fits nicely with the design of your card or flyer!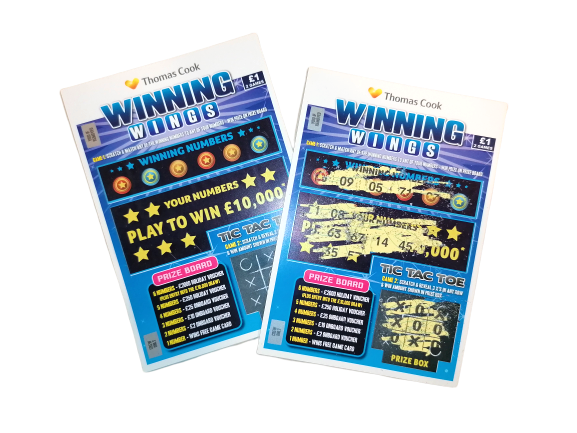 Tip! To supply a document with a scratch layer, view our delivery requirements for scratch and code cards. Note: with a full color scratch ink you must provide an extra layout page.